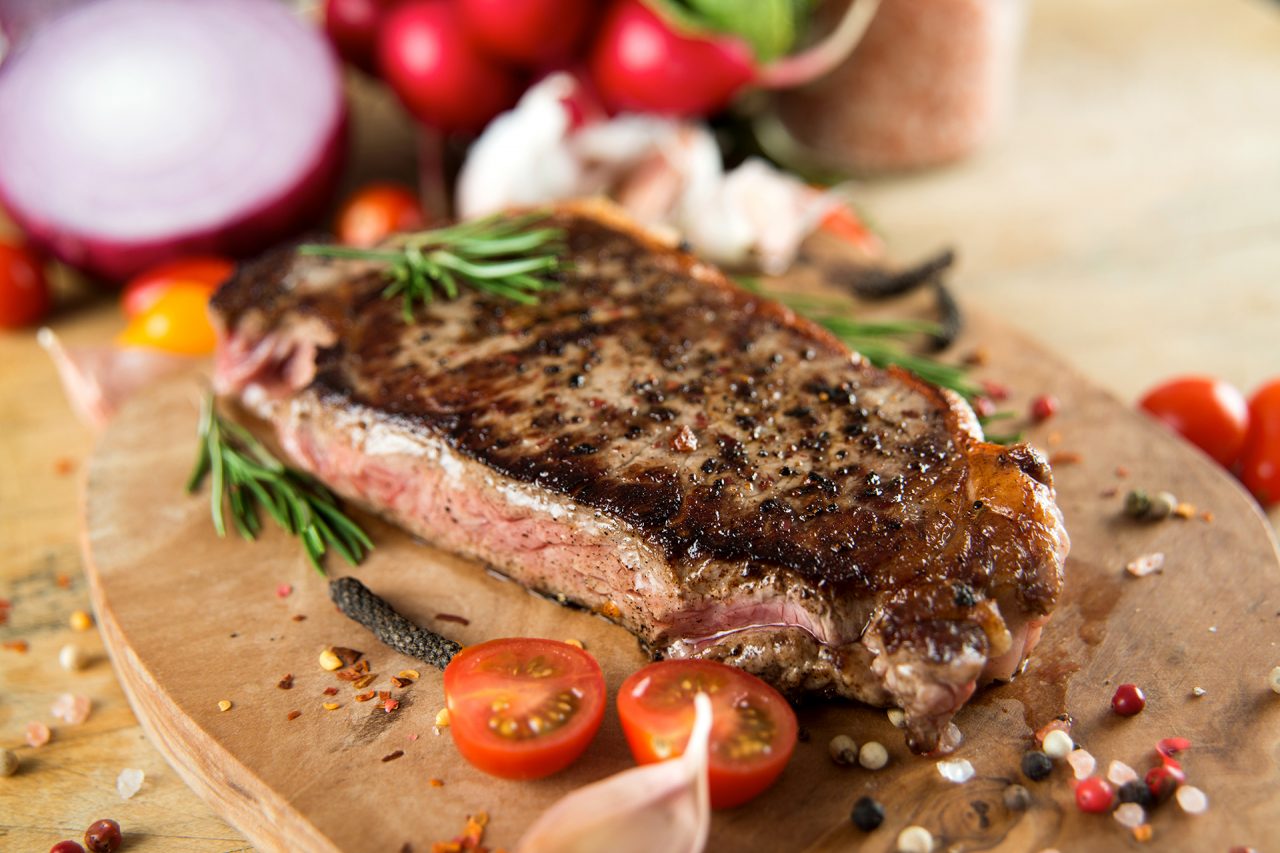 Sautéed steak with garlic & parsley
Steak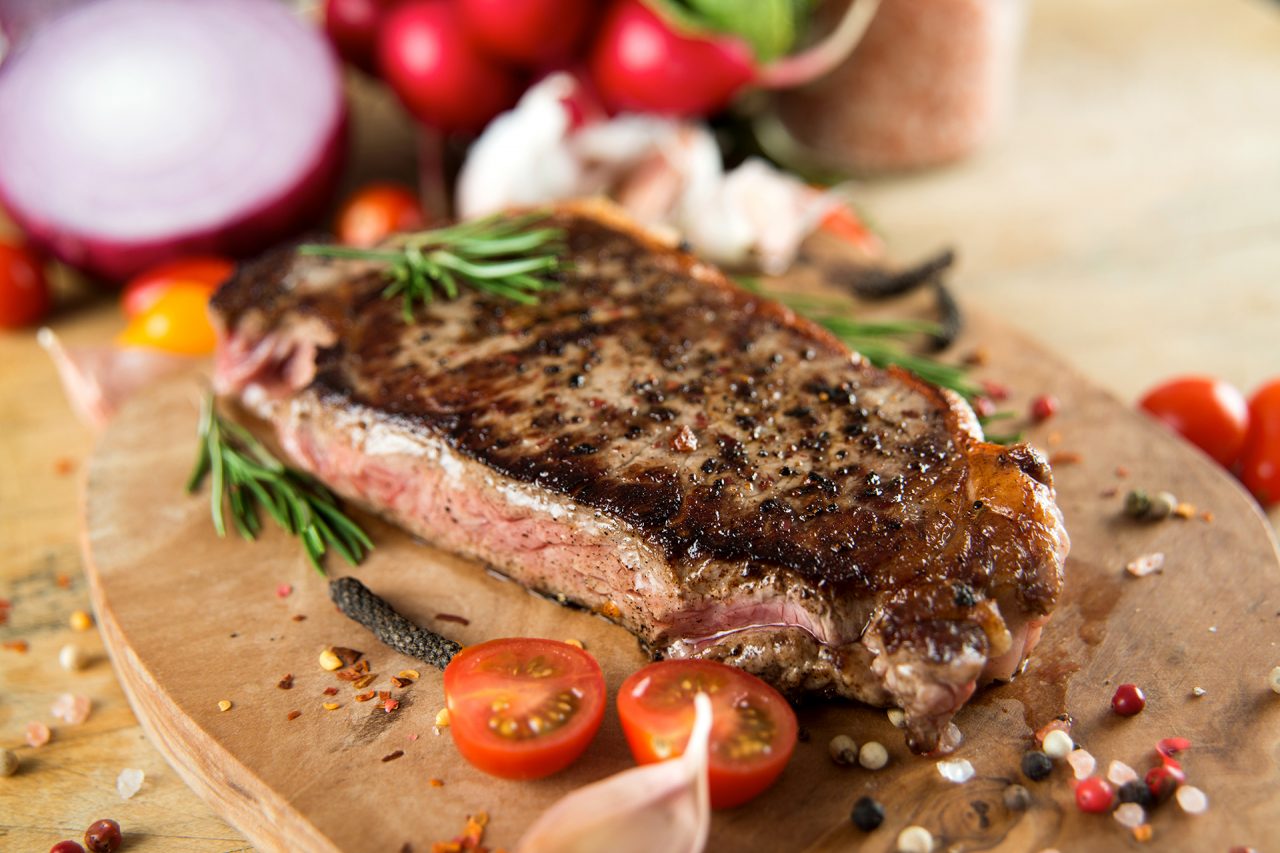 Ingredients
1 tsp olive oil
½ rump steak, cut into thin strips
1 garlic clove, peeled and chopped
¼ spring onion, cut into rings
salt and freshly ground black pepper
1 tbsp chopped fresh flatleaf parsley
How to cook
Heat the oil in a non-stick frying pan and sauté the steak strips for 1-2 minutes. Stir in the garlic and spring onion and continue to cook for a further two minutes.
Season to taste, remove from the heat and stir in the fresh parsley.
To serve, transfer to a serving plate.
Source – BBC.co.uk/food – © [2011] BBC