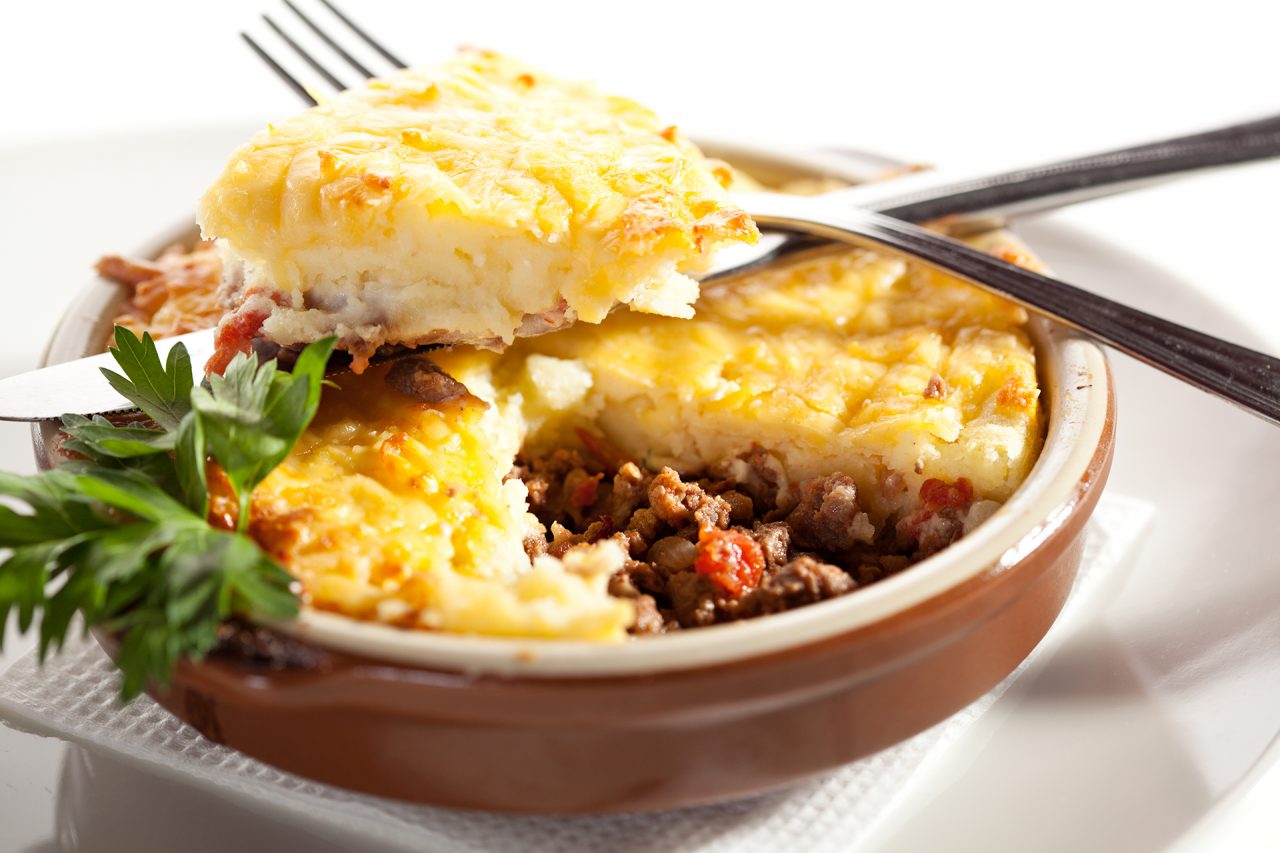 Haggis & Serrano ham pie
Haggis, Pork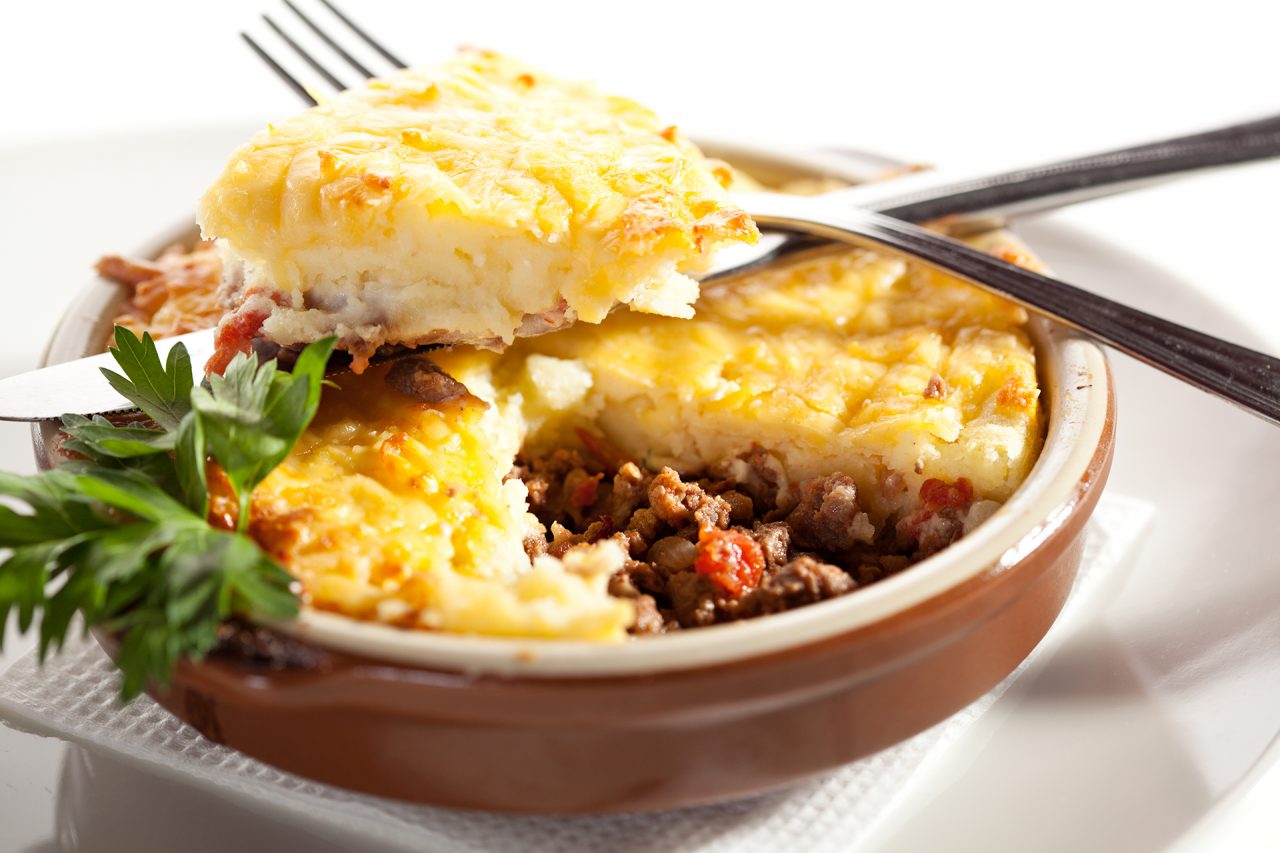 Ingredients
For the filling: 1 tbsp olive oil
½ onion, chopped
2 garlic cloves, crushed
½ cooked haggis, chopped
1 sprig fresh rosemary
2 slices Serrano ham, chopped
50ml/2fl oz red wine
75ml/2½fl oz chicken stock
1 tsp Dijon mustard
For the pastry: 150g/5½oz plain flour, plus extra for dusting
75g/2¾oz butter
2 tsp olive oil
1-2 tbsp cold water
1 free-range egg, beaten
How to cook
Season the rump steak with salt and freshly ground pepper. Heat a griddle pan, brush the steak with the olive oil and chargrill the steak for 4-5 minutes on both sides, or until golden-brown and cooked to your liking. Remove from the pan to rest in a warm place.
Cook the bacon on the griddle until crisp. Remove the bacon from the pan and leave in a warm place.
Toast the ciabatta bread on the griddle for 2-3 minutes each side, or until golden-brown.
To serve, put one piece of toasted ciabatta on a plate and thickly slice the steak. Arrange the steak slices and the bacon on top of the ciabatta. Top with the other slice of ciabatta to make a sandwich.
Source – BBC.co.uk/food – © [2011] BBC