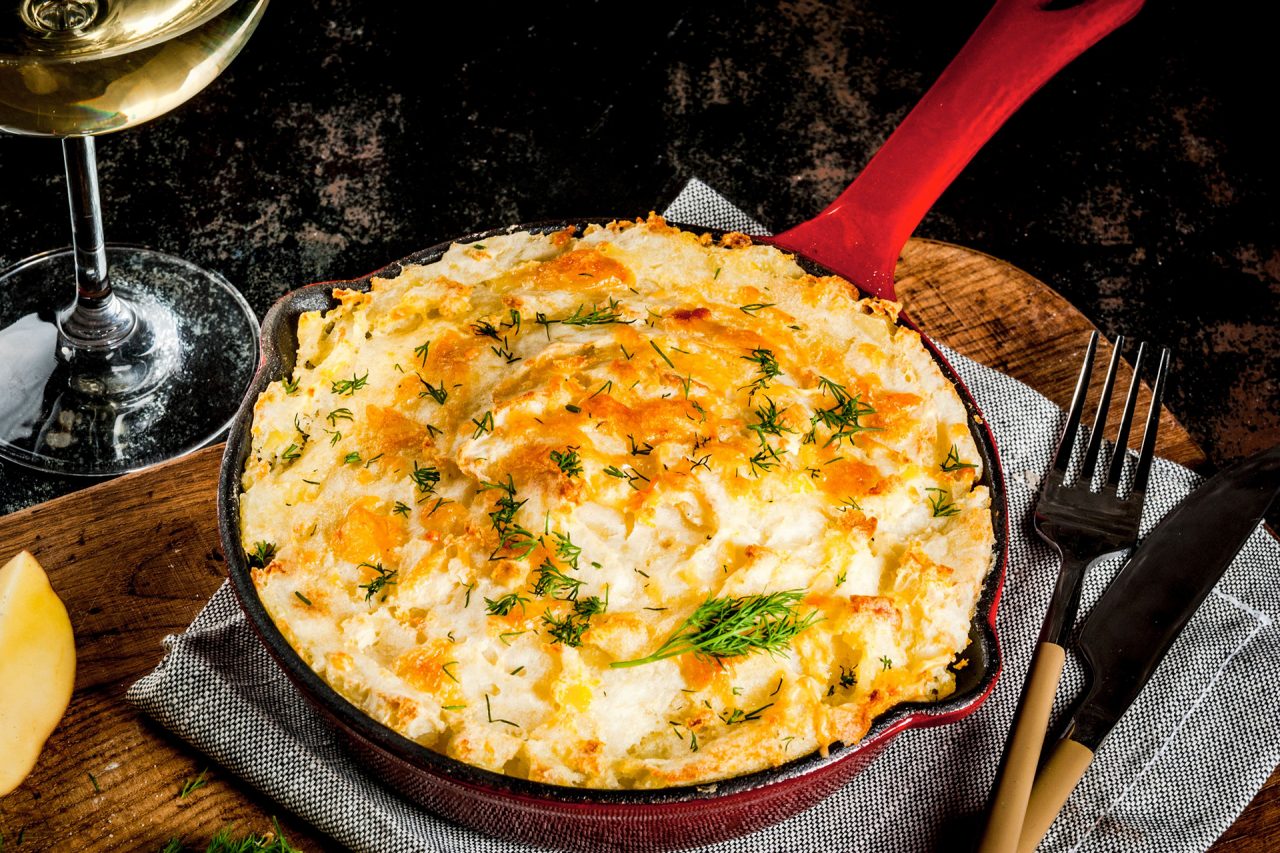 Cottage pie with peas
Beef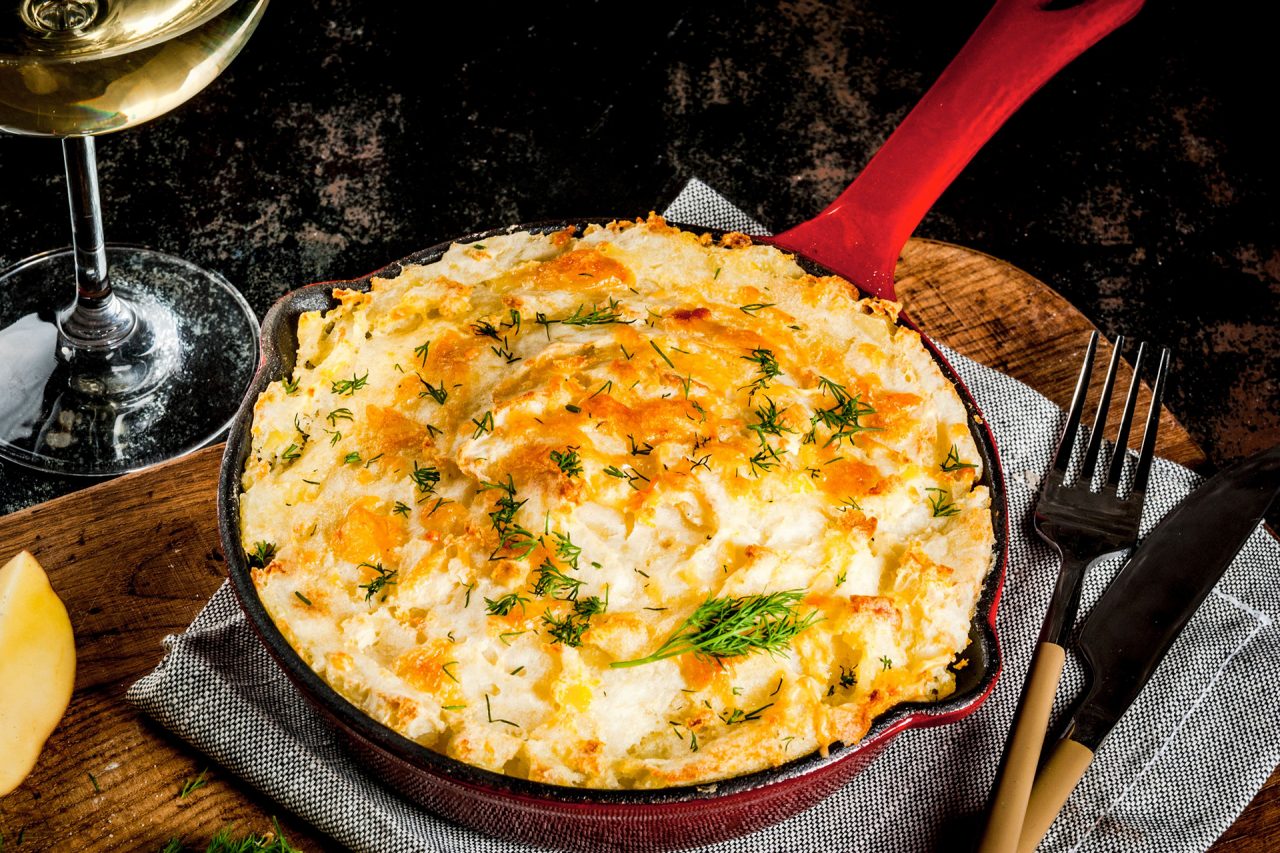 Ingredients
For mashed potato topping:1.5kg/3lb 4oz baking potatoes
75g/3oz butter
150ml/5fl oz milk
Salt and freshly ground black pepper
For the filling: 400ml/14fl oz beef stock
200ml/7fl oz red wine
75ml/3fl oz balsamic vinegar
1 tbsp olive oil
1 onion, peeled, finely chopped
2 carrots, peeled, finely chopped
750g/1lb 11oz beef mince
1 tbsp plain flour
1 bay leaf
Salt and freshly ground black pepper
150g/5oz boiled peas, to serve
How to cook
Preheat the oven to 190C/375F/Gas 5. For the mashed potato topping, prick the potatoes all over with a fork and bake in the middle of the oven for 1-1½ hours, or until tender.
Meanwhile, for the filling, heat the beef stock, red wine, and balsamic vinegar in a saucepan until boiling. Reduce the heat until the mixture is simmering and simmer for 10-12 minutes, or until the volume of the liquid has reduced by half.
Heat the olive oil in a large non-reactive frying pan and fry the onions and carrots for 1-2 minutes, or until softened. Add the beef mince and continue to cook for 4-5 minutes, or until browned all over. Stir in the plain flour and cook for 1-2 minutes, then stir in the reduced stock mixture and add the bay leaf.
Simmer the mixture for 45-60 minutes, or until the mince is tender and the sauce has thickened. Season, to taste, with salt and freshly ground black pepper.
When the potatoes are cooked, slice them in half, scoop out the flesh and pass through a potato ricer into a saucepan.
Place the saucepan on the heat, add the butter and milk and stir well with a wooden spoon until the mash is smooth and creamy. Season, to taste, with salt and freshly ground black pepper.
To assemble the cottage pie, spoon the cooked mince into a baking dish and pipe the mashed potato on top.
Bake in the oven for 20-25 minutes, or until golden-brown and bubbling.
To serve, spoon some cottage pie onto each of 4 serving plates. Spoon the peas alongside.
Source – BBC.co.uk/food – © [2011] BBC